You can find your inbox (messages) by pressing the letter in the menu bar in the menu itself under "Inbox".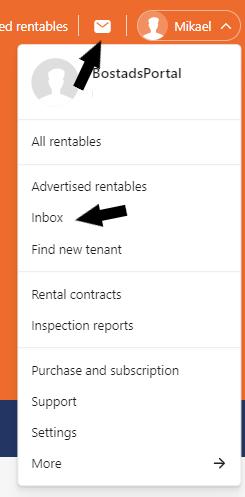 Here are all the messages you have sent and received from landlords and can then reply to them. The messages are linked to the specific advertisement in question. And you can press the "image" if you're not sure which ad it is. You also have a filter button you can press to bring up archived messages.

You can archive conversations that are no longer relevant if you want to clean up your inbox.