If you wish to cancel your subscription with BostadsPortal, you need to navigate to "Subscription" in the menu.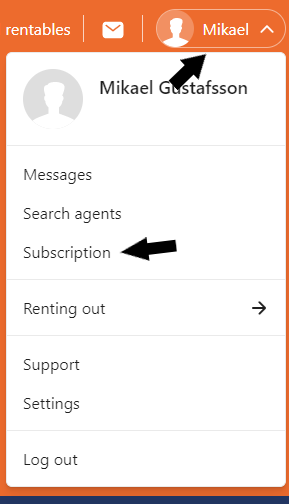 Here you can see the status, cancel and receipts for your subscription.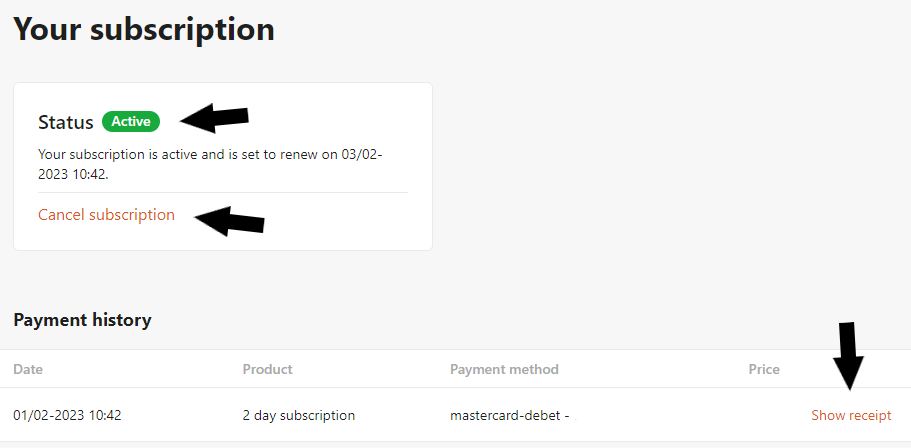 To cancel your subscription, click on "Cancel subscription". And follow the steps shown on the screen. If you do not confirm the cancellation in the box that appears after you have pressed the link to terminate, the subscription will not be cancelled.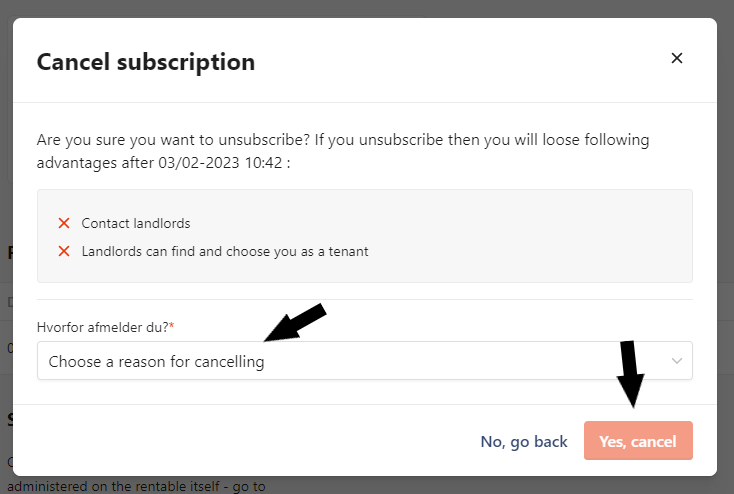 When the subscription has been cancelled, you will receive a confirmation of this via e-mail and the status of the subscription will be cancelled.