If your ad has been Rented / Advertised you can via the website click on the icon with the houses or find "advertised rentable" in the menu find your ad and give it the relevant status.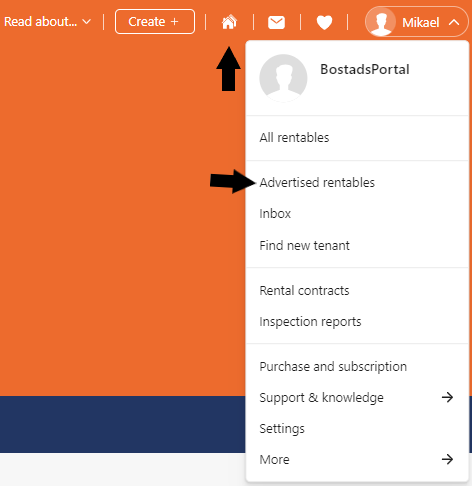 The page you come to shows you your active ads.

If you press the button with three dots, you can choose one of the options to mark your ad as "removed" from the portal. It is no longer visible to applicants, but it will remain on your profile if you use one of the options so that you can reuse the ad if you need to rent it out again.

The options you get are reserved and rented out.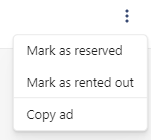 A reserved ad is meant for ads where a contract has not been signed yet but is in the process of being let. It has thus been reserved by a tenant.
A rented ad is as it sounds, everything is ready and the tenant has moved in.
You will need to confirm your choice and if you have chosen to mark the ad as rented out, you have the option of choosing the tenant who received the home. You can skip this step by pressing "Skip selection" if you did not find the tenant on BostadsPortal or do not want to select a tenant.
After this, there will be the option of sending a rejection notice to those tenants who were not allowed to rent the residence. It is important to send rejections to housing applicants, so they know if they need to send new applications to other landlords.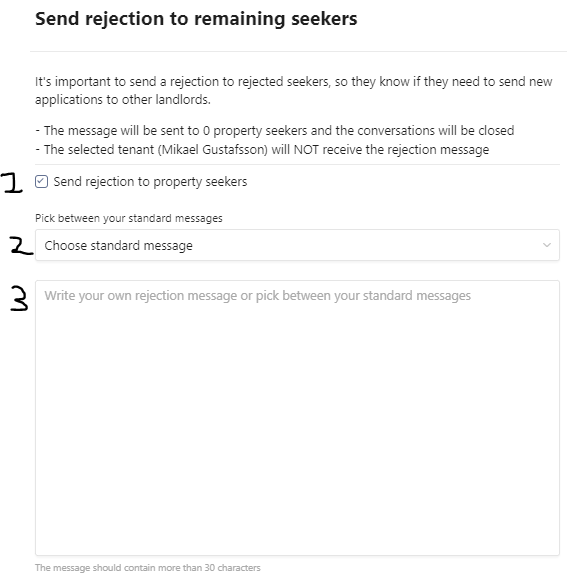 You can choose not to send a rejection letter, but it is recommended to do so so other tenants know to apply for other rentals.
You can choose a predefined standard message to send to tenants who do not receive the accomodation.
You can also write your own message, which is thus sent to those tenants who have had their applications rejected.
Delete completely
If you instead want to completely delete your ad because it will not be rented out again because you sold the home or similar, you need to click on the address for rentable.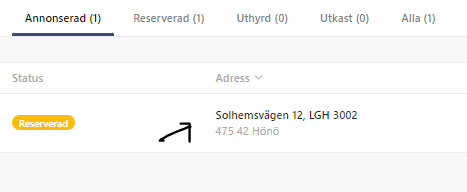 And on the page you get to, you need to go to "Overview"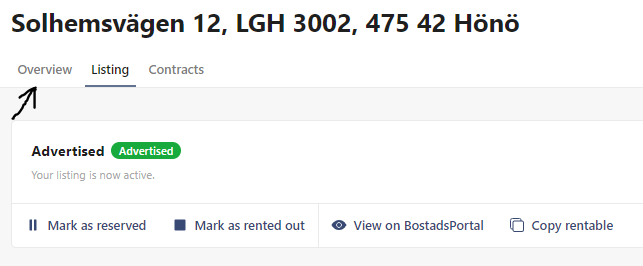 There you have the option to completely delete your ad.
The deletion is permanent and can't be undone.
All content related to the rentable will also be deleted. This includes:
Rental contracts
Moving reports
Power of attorneys
Tenancies
Notes
Advertisement information
etc.