With a search agent you create a notification for accommodation when any apartment that matches your search are available. This will be sent to the e-mail address linked to your account.
You can create a search agent by doing a search, applying your filters and "Turn on" the search agent.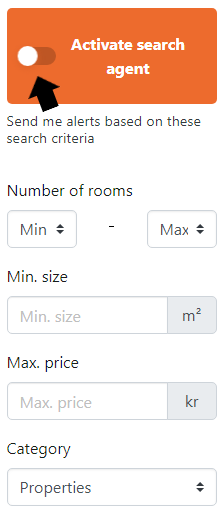 It is possible to have several search agents active at one time.
If you do not wish to receive more email about new accommodation, you simply turn it off by flicking the same "button".