Your subscription for a promotional product is automatically terminated when you mark your ad as rented or reserved.
If you wish to end the subscription before the ad is rented or reserved, you can do so by accessing the ad with the associated subscription. You can find this via "Advertised rentables" in the menu bar, or in the menu.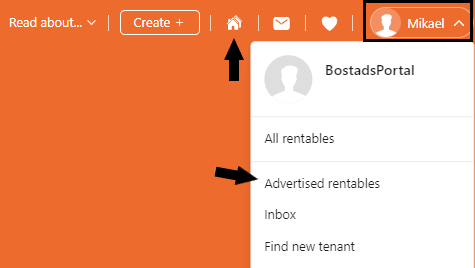 Under "promote" you can see for which ads there is an active subscription and what kind of product is attached.

When you have found the ad and the subscription you want to cancel, you press the address for the rentable in question.

On the next page, you can see the product that is active under "Promote ad on BostadsPortal". You then press "Cancel (product name)" and confirm via "Yes, cancel" in the subsequent box to cancel it.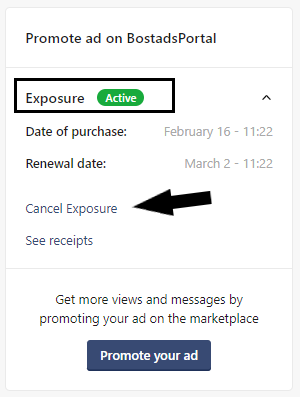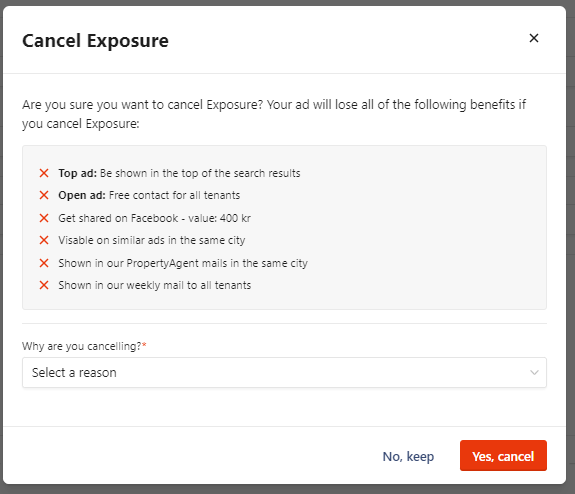 If the subscription has ended, the status of the subscription has changed to "Cancelled"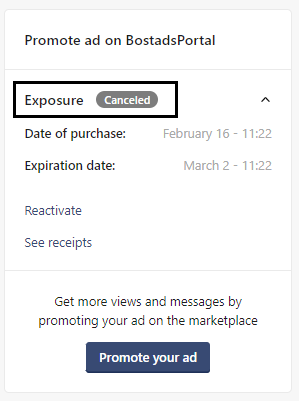 If you cannot find a subscription for your rentable, you are welcome to contact us at customer service.
You can contact us by email via mail info@bostadsportal.se or via messenger. Our support is available on weekdays from 9 a.m. to 3 p.m.
Are you a tenant? Then you can cancel your subscription after reading this article.