To add images, click on the icon with the houses.
And in the list, click the address of the rentable where pictures need to be added.
On this page, you have the option under the heading "Listing information" to add pictures via "Add photo" button.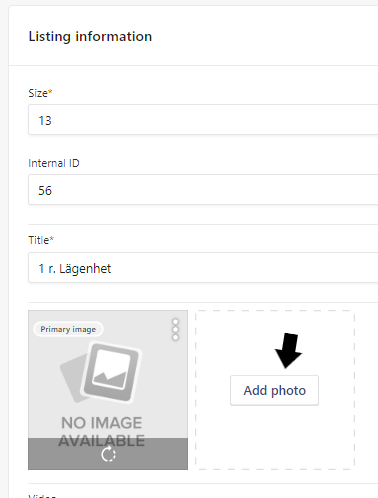 You can also remove or select the image to be displayed as the "primary" image for the rentable by pressing the three dots on the relevant image.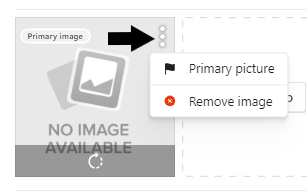 You can add as many images as you want, but we recommend adding as many as you can to present your rentable in the best possible way for future tentants. (The images used can be a maximum of 10MB each).
It is also strongly recommended that your photos are in chronological order and that there is a floor plan.
If you use the iPhone to take pictures, we also recommend that you deactivate the live function when taking pictures of the home, as this increases the size of your pictures and changes the file type to HEIC. It also means that if you were to move the files from your Apple product to Windows, you will probably not be able to manage or open the files and therefore not upload them to BostadsPortal via your Windows device.
You can turn off this function by pressing the circle in the upper right corner when using the camera.
Please note: Accepted file types are jpg, jpeg and jpng. And max 10MB in size.