You can easily, and without paying any fee, rent out your rental property on BostadsPortal.
Start by going to BostadsPortal.se
Then click on "List your property" or "Rent out now".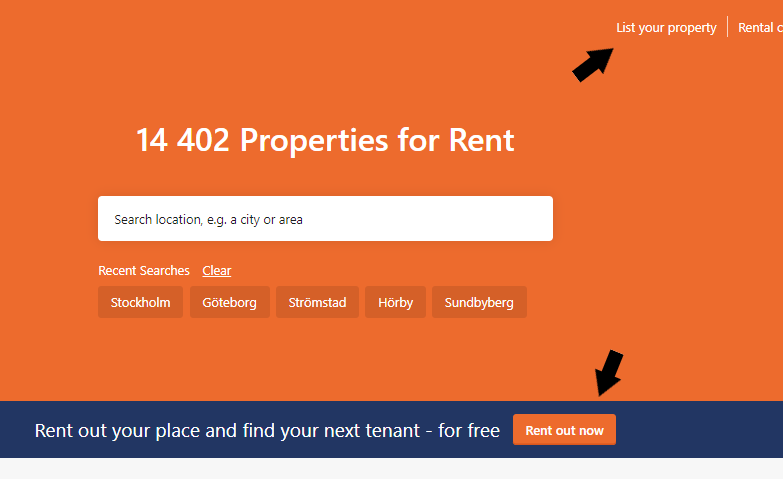 On the next page press "Rent out your property - for free". If you are not logged into an account, you will need to log in or create a new account if this is the first time you are using BostadsPortal.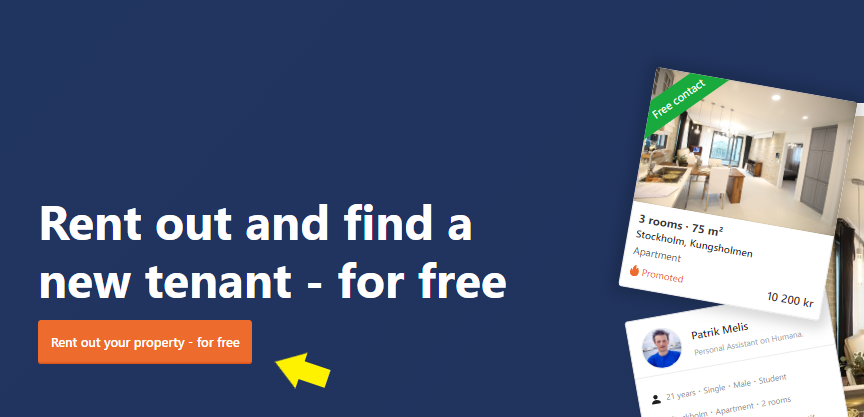 Now you need to fill in the address of your rental object if you have previously advertised the same home on BostadsPortal, your address can be selected in the list under "Advertised rentables". Otherwise, you can create a new object via "+ Create rentable".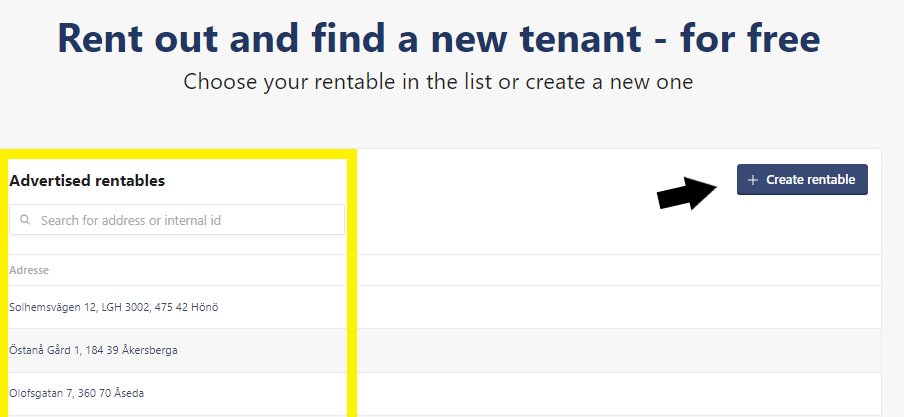 If this is the first time you advertise a rental object, you will go directly to "+ Create rental object". When you have finished entering the address, press "Advertise rental property".
After the previous step, you enter the page where you fill in information such as costs, rental period and other details about the rentable you are in the process of creating. You can also add images for your rentable on this page (link to adding images). If you advertise without any images, an image from Google Street View will automatically be added to the object.
After you have filled in all the relevant information and written a description of the rentable, you press "Submit" which can be found at the bottom of the page.
If it is the first time you rent out, the system will ask you for some information, when you have filled in this, you just press "Next" to complete the process.
Please note: the ad is only visible on the website after it has been approved by customer service.