If you receive many emails from us, it is probably because you have created a housing search agent without filters, or you have multiple search agents.
In the example below, you can see that I have coverage in Stockholm without any criteria. This means I will receive an email whenever a new home in Stockholm is posted on the portal.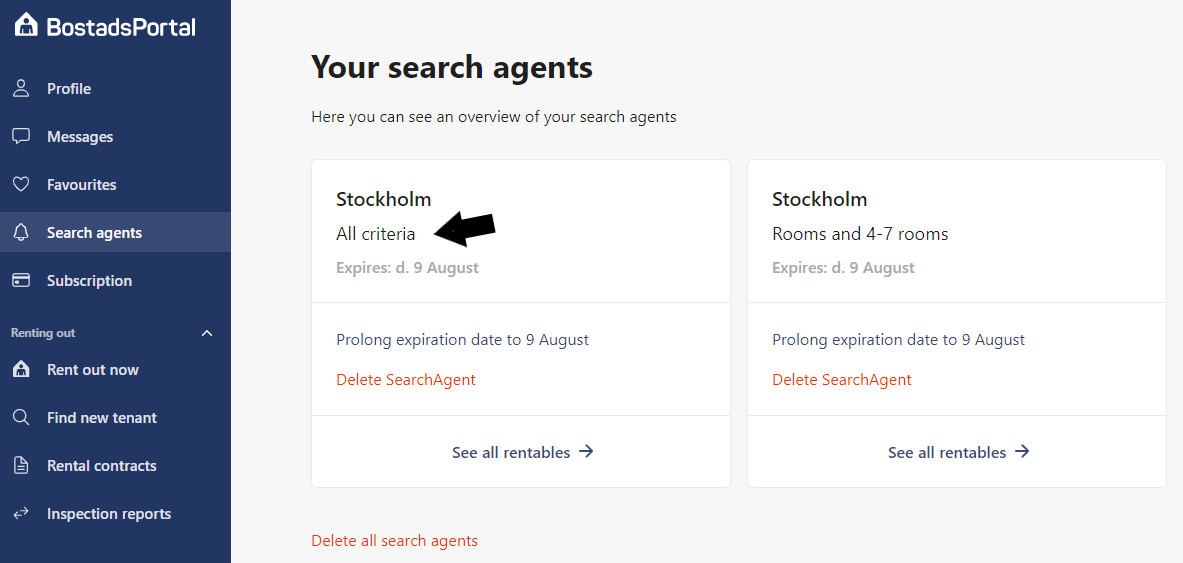 You can delete individual search agents via the option "Delete SearchAgent" underneath it.
"Edit" search agent
If you press "See all rentables ->" you will be taken to the page for your search where you can find all results and contact landlords. If you deactivate your agent on this page to e.g. insert criterias or if you receive too many emails. When activate the search agent again with these new criteria, you will only receive emails with rentables that match your "new" search agent.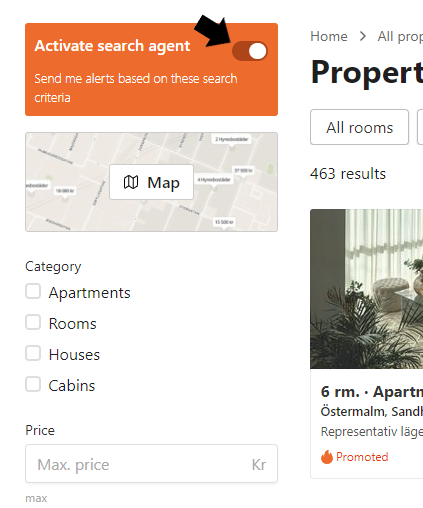 Related articles: